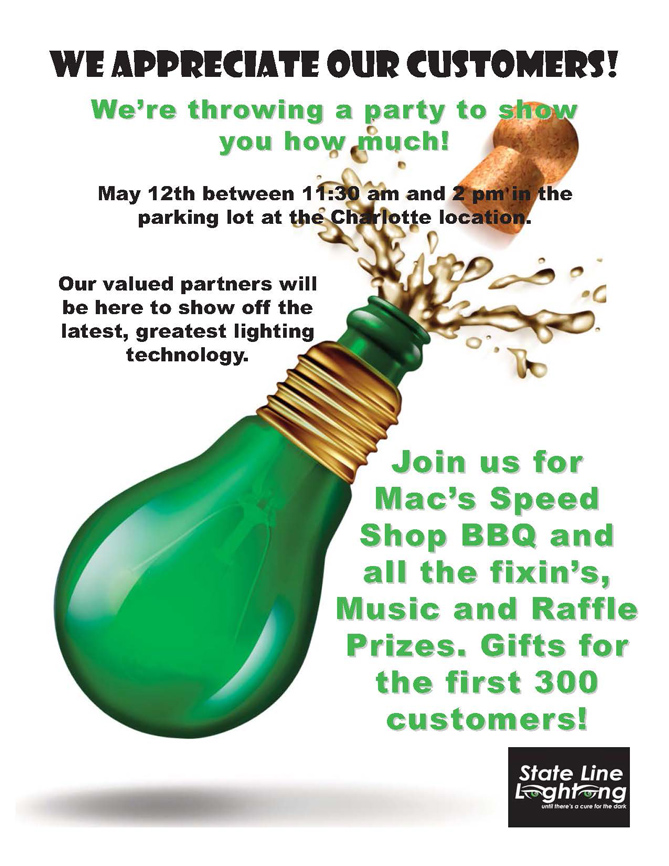 Customer Appreciation Day!
Our customers make State Line who we are everyday. We know you have choices and appreciate that you chose us! Please join the State Line Lighting team on May 12th between 11:30 am and 2 pm at the Charlotte location. We'll be serving lunch from Mac's Speed Shop and raffling off prizes throughout this time period all the while sweet beats will be playing in the background. Our first 300 guests will receive gifts!
Lightfair 2016 has just concluded so we've invited some of our partners to show off their latest in lighting technology.
Hope to see you all there!