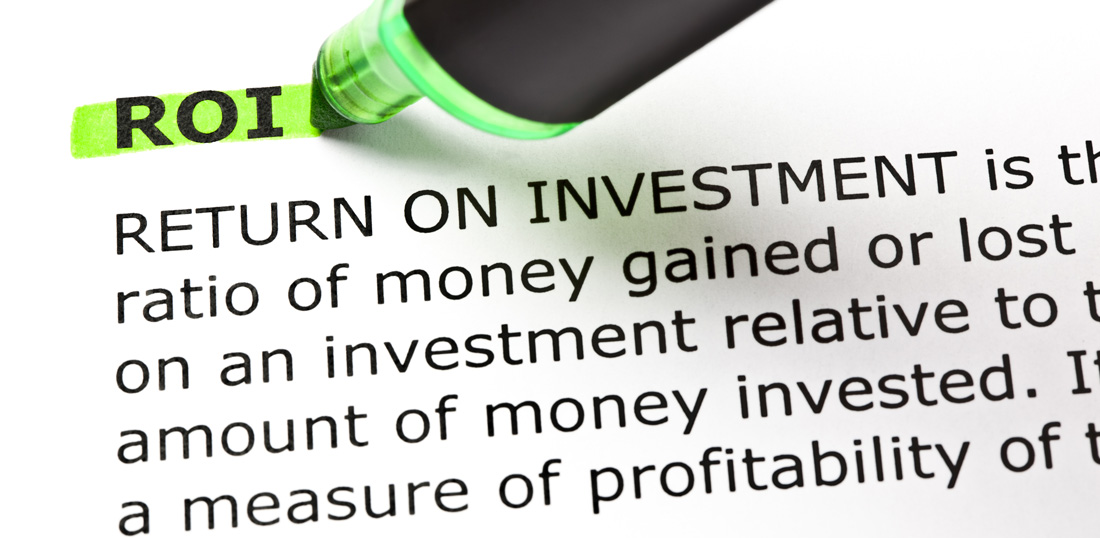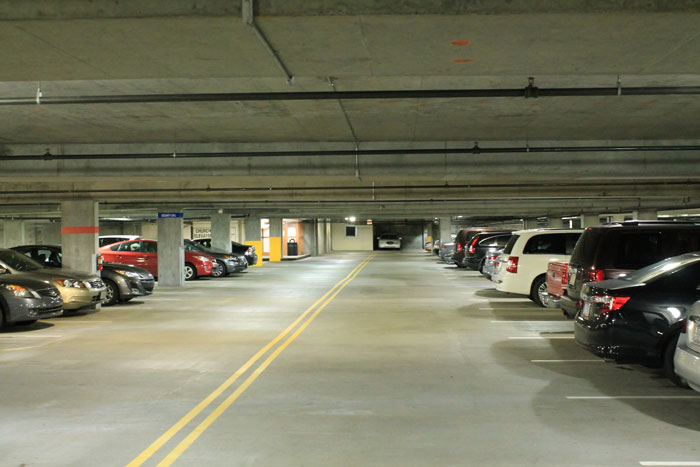 See what we can do for you!
State Line Lighting was contacted to find a solution for their parking garage that would save energy and reduce their maintenance cost. They chose an LED fixture that had long life, a traditional look and has a brighter color compared to the yellowish looking metal halides. The garage had 394 existing fixtures of 175W Metal Halides. We replaced all 394 fixtures with a 46W LED canopy style fixtures. This saved them 156 watts per fixture. Through the Duke Smart Saver Program, The garage qualified for a $100.00 rebate on each fixture. This project had a ROI of 2 years.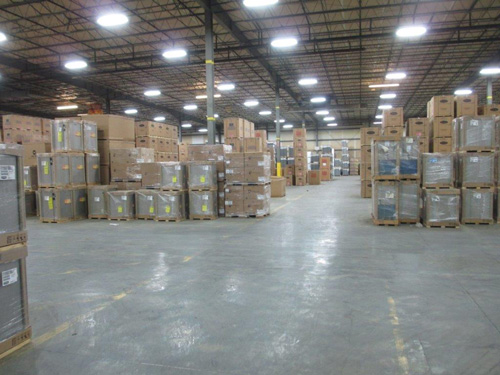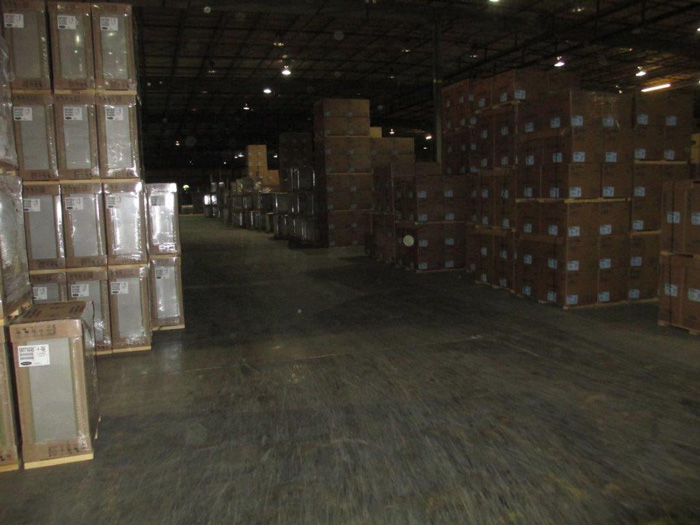 See what we can do for You!
This warehouse company contacted us for help with their lighting issues. After touring their facility, we changed out 408 pieces of a 400 watt metal halide fixture for a six lamp T-5 high bay fixture which reduced their usage form 480 watts per fixture to 324 watts per fixture. In addition, we also installed 300 pieces of the fluorescent high bays which saved them an additional 51,840 watts by reducing the total number of fixtures from 408 pieces (400W MH) to 300 pieces (6LT 54W T-5 High-Bay). This facility was operating with an average of 7.5 foot candles before the retrofit. After the T-5 retrofit, the light levels increased to an average of 72.5 foot candles. This was critical in eliminating mistakes caused by low light levels.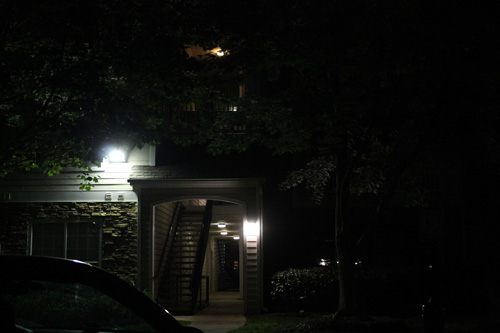 See what we can do for You!
This luxury apartment building in the Charlotte area had approximately 400 fixtures that utilized inefficient 2-pin compact fluorescent bulbs operating on magnetic ballasts that are no longer made. We were able to provide an LED solution that reduced their energy consumption from 26W to 14W while providing a look that is both clean and safe for their facility and clients. This project was eligible for Duke Smart Saver Program that helped provide this facility with a ROI of than 2 years and a projected savings over 5 years of more than $60,000.