– Why we are the BEST source for lighting in Charlotte and Greensboro, North Carolina –
We are an official Duke Energy Ally, approved to perform energy audits for our customers. By using our Energy Audit program we strive to provide customers with the best ways to save money and energy.
We offer a variety of services to our customers to help them know which solutions are best for their needs. An example of this is our Energy Audit program. We are an offical Duke Energy Ally, approved to perform energy audits for our customers.
Our inventory is stocked full of those rare and difficult to find items. In our warehouse you can find complete lines by a variety of vendors. Items include various types of bulbs, ballasts, sockets, fixtures, and LED that is continuously updated.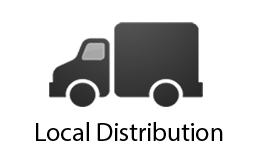 We deliver free of charge within a 50 mile radius of both our Charlotte and Greensboro locations. We strive to provide each of our customers with the product they need as quickly and accurately as possible.
At State Line Lighting, we have built our business on long term relationships.
Since we serve a localized area, we are able to maintain a carefully evaluated product inventory for our customers,
offering the best cost, availability and delivery time possible.
We work closely with our customers, offering the best products and services to suit their needs.
What our customers are saying….
We can always depend on State Line Lighting's fast service, helping our team to resolve issues and locating replacement for discontinued products.
What is most important to us is your follow up and assistance on obtaining the hard to find materials needed for jobs and estimating.
But making sure our prices stay stable low and competitive have also been very valuable !
Thank you !
Our organization is responsible to install and maintain a wide variety of lighting throughout Charlotte and the surrounding county. Sales staff at State-Line make you feel re-assured that your order will be filled accurately and in a timely manner; even on small orders or hard to find parts. State-Line Lighting helps us to meet the needs of our customers in the following manner:
· Knowledgeable counter sales staff; they know what we need and have a well-stocked warehouse to get it fast

· Free delivery to our shop with the materials organized by the job

· Great follow up on small orders and special items

· Competitive pricing

· Availability of latest lighting technology; arranged information sessions with vendors and manufacturers to advise on newest equipment
Chris Johnson and State Line Lighting have provided exceptional customer service and pricing for Hearst Tower for years. We appreciate the continued partnership as we move forward.
State Line Lighting has been a great asset for our many lighting needs. We have various specialty lighting needs at our facility and State Line has always been able to service those needs with very quick and accurate solutions. Last year we did a T-12 to T-8 upgrade and State Line Lighting was instrumental in helping with all the necessary documentation to receive the incentive rebates. The contractor that did the retrofit for us made the statement on several occasions that he was very impressed with the quality of the bulbs and ballast that we used. Out of over 1,600 bulbs and over 800 ballast he did not have a single one that failed to come on. As I said, Chris Johnson and State Line Lighting have been more than helpful anytime I need assistance with any type of lighting questions or projects. I'm very thankful to have them in my contacts.
Latest news from "As the Light Bulb Burns"….
State Line Lighting is making it easier to light up the Carolina's and beyond! We are in the final stages of adding a shopping cart to our website. This will allow new and existing customers [...]